Writing protocols doesn't have
to be an uphill climb.

Get through the process faster and easier with
Protocol Builder as your guide.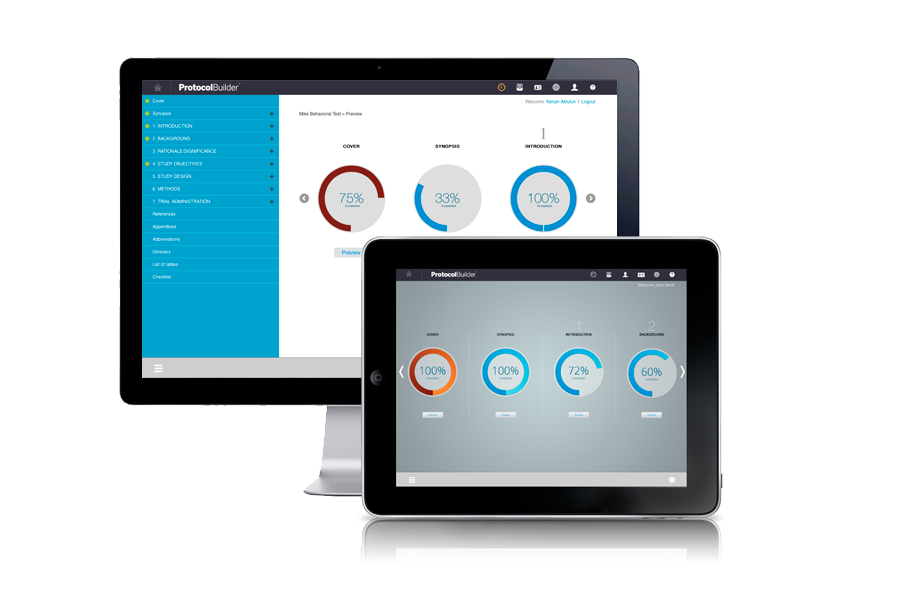 SEE THE TOUR
Residents save 25% with a limited time offer!
| | | |
| --- | --- | --- |
| Subscription | Regular Price | Discounted Price |
| 1 month | $129 | $97 |
| 3 month | $199 | $149 |
| 1 year | $299 | $224 |
Protocol Builder can help you develop your required clinical research protocols in less time with less hassle. It's available through a Web browser or an iPad app, so you can work on protocols anytime, anywhere.
Step-by-step guidance
Protocol Builder automatically sets up your table of contents based on protocol type (including Chart Review and Observational Prospective protocols) and provides expert tips as you go.
Support to meet IRB standards
Links to regulatory information, required forms and a Final Checklist can improve adherence to IRB standards and avoid multiple rounds of revision.
Easier collaboration
Use Protocol Builder to invite supervisors to review protocols. Comments can be added to relevant sections so feedback is easy to manage. You can also download and email your protocols.
Key Protocol Builder Features
Set Up
14 Protocol Types
Protocol Type Tool
IND/IDE Determination Tools
Automatic Protocol Set Up
Writing
Expert Tips and Guidance
Advanced Editing Tools
Auto-synch of Repeated Sections
Dashboard View
Resources
Sample Protocols
Downloadable Forms
Links to Regulatory Information
Links to Glossaries
Reviewing
Share by Email
Invite to Review
Commenting Capabilities
Finalizing
Final Checklist
Auto-build of Table of Contents
Auto-build of Glossary, Abbreviations and References
Administrative
Contact List Management
Sortable Protocol Archive

Protocol Builder was developed by the Biomedical Research Alliance of New York (BRANY) based on research and expert insights. It's available for use through a Web browser or as an iPad app and is secure and confidential.

Frequently Asked Questions
Which subscription is right for me?
We offer 1-year and 3-month subscriptions, which both allow you to develop an unlimited number of protocols. The 1-year subscription offers the best value with your 25% resident discount. Plus, you'll have access to Protocol Builder for a full year before having to renew your subscription.
What if I need help using Protocol Builder?
Protocol Builder is designed to be easy to use and has a detailed user guide you can download from the application. You can also contact the Help Desk with questions.
What if I have a technical issue?
Our Help Desk is available to provide support for technical issues with Protocol Builder.
What happens at the end of my subscription?
We will email you near the end of your subscription to give you the option to extend it.