Introducing the Protocol Builder Resident and New Investigator Program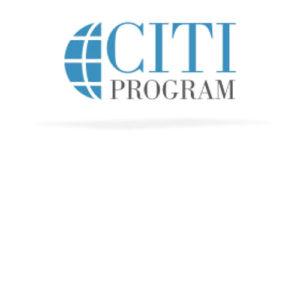 The Resident and New Investigator Program includes training resources to help program directors fill their training gaps:
Observational Research Study Design – live webinar training
CITI Program Research Study Design – NEW*
CITI Program Protocol Registration and Results Summary Disclosure in ClinicalTrials.gov – NEW*
Literature search, protocol-writing and research project advice articles
Helps prepare studies for publication
* Available with 3 year subscription for CITI Program members.
Enable Faculty-Resident Collaboration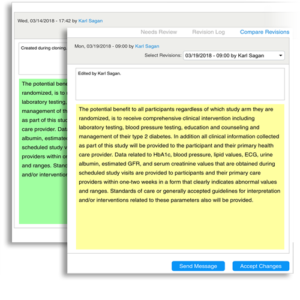 Faculty and residents program-wide can use a common tool to collaborate on writing protocols for research projects:
Online tool available 24/7
Standardize template options include Chart Review, Observational, Repository and Interventional templates
Faculty can create starter protocols to share with students for them to edit
Needs Review List alerts users to section changes in the protocol that need to be reviewed
Commenting options including in-line editing with before/after comparison and Commenting Tool.
Support compliance with IRB requirements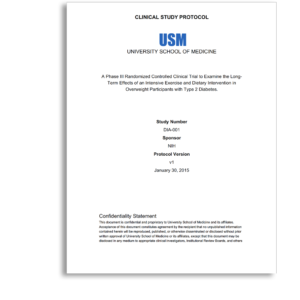 Templates, content and tools to help comply with IRB requirements and lower IRB support needs:
Section guidance and sample content for all templates has been CIP and IRB Director review – now updated to reflect Revised Common Rule guidance.
Standard protocol templates need to be followed – sections cannot be deleted or changed
Protocol dashboard and section completeness indicators drive 100% completeness of protocols*
Resource Center content supports understanding of regulations and protocol writing – including the recent Revised Common Rule.
* Hollis, S., Irvine, K. "Can technology tools improve the protocol-writing process?  A Proof of Concept Study by Ascension Healthcare System"; August 2018.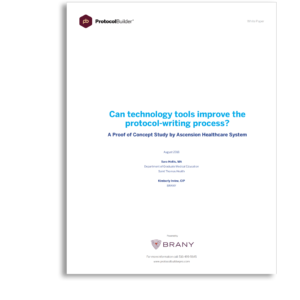 Proof of Concept: 85% less IRB support costs

Read about Ascension Health's proof of concept study results – 85% less IRB support costs and 100% protocol completeness.