Accelerate investigator protocol writing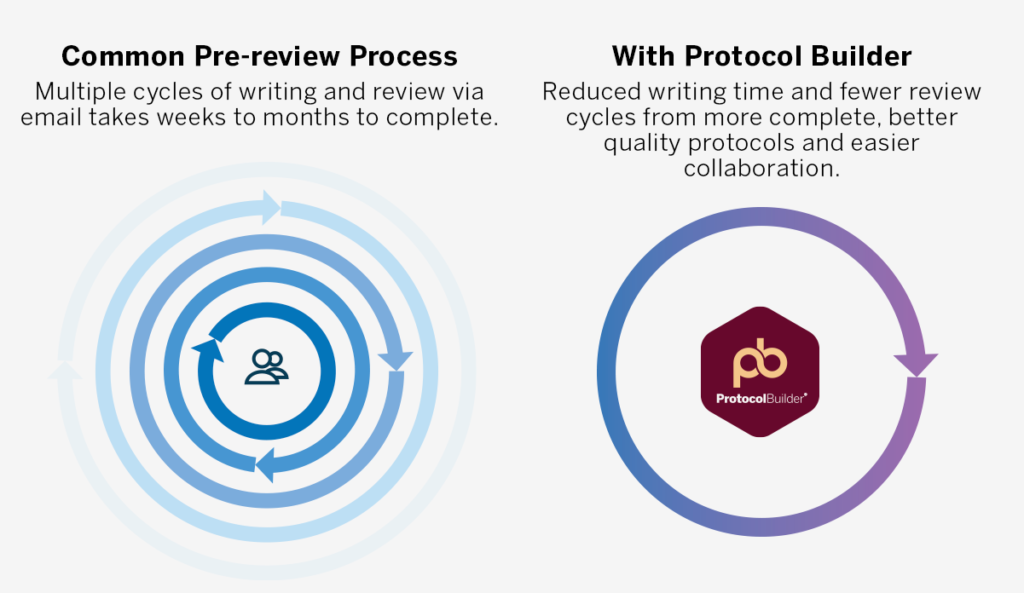 Protocol Builder is a protocol writing and collaboration platform. It features sophisticated tools to improve the protocol writing and the pre-review process.
Cut down on investigators' time to write protocols
Ensure 100% protocol completeness*
Significantly improve pre-review turnaround times
* Sara Hollis, Saint Thomas Health. Can technology tools improve the protocol-writing process? A Proof of Concept Study by Ascension Healthcare System.  August 2018
Sign up for your demo

Want to see Protocol Building in action? To find out how it can address your biggest challenges, just register today.