Ensure a Better IRB Pre-review.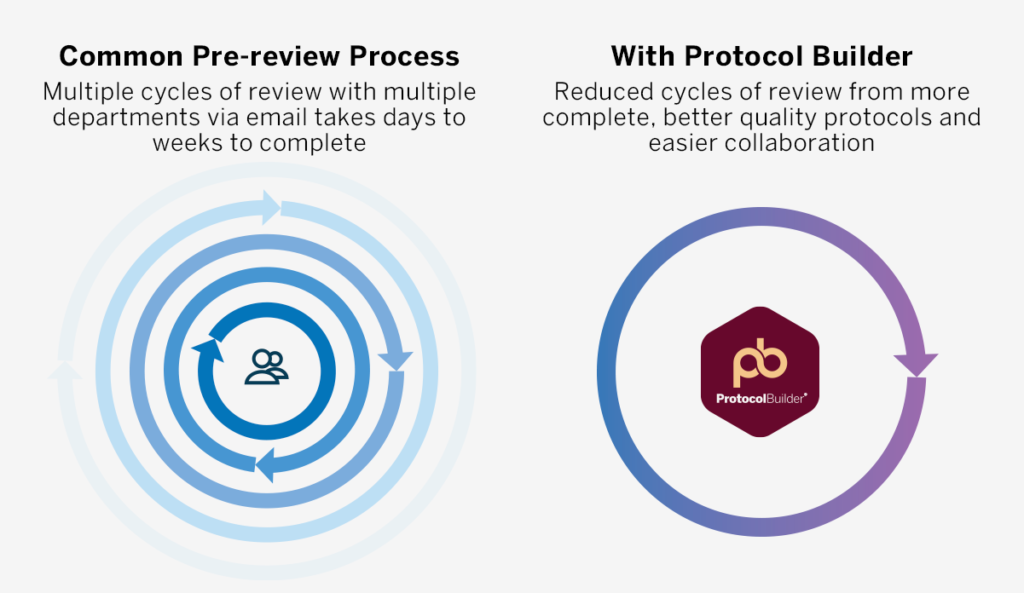 Protocol Builder is a protocol writing and collaboration platform with the tools to improve the completeness, quality and compliance of protocols: 
Ensure 100% protocol completeness *
Decrease staff support requirements up to 85%*
Step-by-step guidance, plus time-saving and peer collaboration tools
CITI Research Study Design and Observational Research Protocol courses included.
* Sara Hollis, Saint Thomas Health. Can technology tools improve the protocol-writing process? A Proof of Concept Study by Ascension Healthcare System.  August 2018
Sign up for your demo

Want to see Protocol Building in action? To find out how it can address your biggest challenges, just register today.